Prescription Drug Drop Box available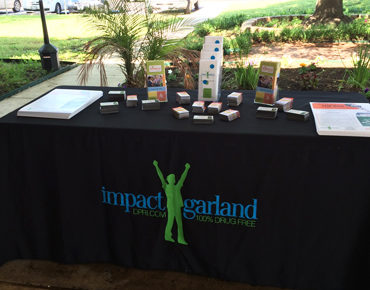 IMPACT Garland and Sundance Behavioral Care have formed a partnership to provide a Prescription Drug Drop Box at Sundance, which is located at 2696 West Walnut Street in Garland.
IMPACT Garland works with Garland ISD, the local health department and the police department to provide an education on prescription drugs and alcohol and the drop box is a part of that effort.
At the April 27 ribbon cutting Jana Jansson, IMPACT Garland coordinator, said that this community resource has three purposes:
To collect excess, unwanted or expired prescription drugs that are usually kept in the home medicine cabinet where they may be accessible to others, including youth
To ensure that these drugs are disposed of safely and kept out of the water supply and soil.
To inform the public of the dangers of these drugs when in the wrong hands.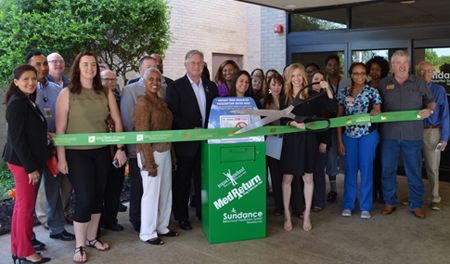 "These are all reasons the Prescription Drug Drop Box Program is so important," Jansson said. "If these medications are not disposed of properly either they could be either misused or disposed of into our water supply or who knows what else."
The drop box can be used for pills, liquids and pet medications. Inhalers, syringes and sharps may NOT be placed in the drop box. No identification is required before disposal and no questions will be asked. This service is anonymous and free of charge. The drop box is available 24/7.
Prescription drugs, along with alcohol are one of the leading illegal substances used by youth. Statistics provided by IMPACT Garland indicate that one in four teens has misused or abused a prescription drug at least once in their lifetime. Additionally, according to the Partnership for Drug-Free Kids, each day approximately 2,500 teens use prescription drugs to get high for the first time. Studies show that a majority of abused prescription drugs are obtained from family and friends, as well as the home medicine cabinet.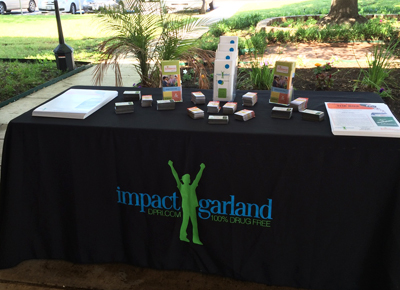 Turning in medications to law enforcement officers or placing them in a Prescription Drug Drop Box is the best way to safely dispose of these potentially hazardous materials and keep them away from our youth.
IMPACT Garland is a program of Drug Prevention Resources, Inc. For more information, visit www.dpri.com.
Sundance Behavioral Healthcare System is a 116-bed hospital dedicated to serving ages 5 to mature adults with mental illness and chemical dependency issues. For more information, visit www.sundancehealthcare.com/dallas/.