Raising Cane's breaks ground in Garland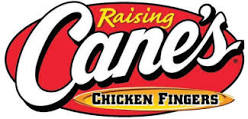 Caniacs in North Texas are about to go chicken finger crazy with a new Garland Raising Cane's restaurant opening this fall. The Louisiana-based restaurant company known for its ONE LOVE® – quality chicken finger meals – recently broke ground at 1110 East Northwest Highway in Garland.
When they open in early fall, Dallas will be home to 43 Raising Cane's restaurants. Each restaurant will begin hiring roughly 65 new crewmembers for multiple positions in the weeks ahead.
"Dallas is our biggest market in the nation, but we still have plenty of room to grow," said Nick Titus, area director for Raising Cane's. "In addition to assembling two great crews to serve our customers, these new restaurants will give us two additional platforms from which we can work with the schools and other non-profit organizations in both Dallas and Garland."
Raising Cane's is renowned for its fresh, never ever frozen chicken fingers, its craveable – some say addictive – secret-recipe Cane's sauce, crinkle-cut fries, coleslaw, Texas toast, freshly brewed sweet tea and fresh-squeezed lemonade.
Founded by Todd Graves in 1996 and named for his yellow Labrador, Raising Cane, the rapidly growing company recently earned the distinction of being among the Top 5 quick service restaurant chains in the nation for 2016, according to the authoritative Sandelman & Associates Quick-Track study, based on food quality, customer service, cleanliness and other important factors.
About: Founded by Todd Graves in 1996 in Baton Rouge, La., RAISING CANE'S CHICKEN FINGERS has more than 330 restaurants in 23 states, with multiple new restaurants under construction. The company has ONE LOVE® – quality chicken finger meals – and is continually recognized for its unique business model and customer satisfaction. Raising Cane's vision is to have restaurants all over the world and be the brand for quality chicken finger meals, a great crew, cool culture and active community involvement.
More information is available at raisingcanes.com.