Robbery suspects target juveniles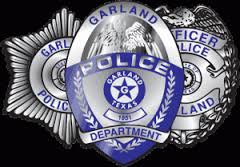 The Garland Police Department is investigating three robberies that occurred in the morning hours of Sept. 21 and Sept. 22, where juveniles were robbed of their cell phones.  The three robberies occurred in the northern part of Garland while juveniles were either waiting at a bus stop or walking to school.
The first robbery occurred Sept. 21, at approximately 8 a.m., in the 1600 block of North Glenbrook.  The victim was a 13-year-old male juvenile.
The second robbery occurred Sept. 22, shortly after 6 a.m. in the 3400 block of Galaxie Road.  The victim was a 16-year old male juvenile.
The third robbery also occurred Sept. 22 at 6:21 am, in the 4800 block of Sprucewood. The victim was a 15-year-old female juvenile.
All of the victims stated they were approached by one to two black male subjects, were assaulted and had their cell phones stolen.  Detectives believe that the suspects are only targeting victims with cell phones visible.
During one of the robberies the subject stated he had a gun but did not display it.  On another robbery a gun was observed to fall out of one of the suspects pockets.  The suspects are described as black males from their early 20s to early 30s in age.  One subject is described as having a mustache or possibly a goatee.
The vehicle that was used is a red in color 4 door passenger vehicle.
Police are asking if anyone has any information about the suspects or robberies to contact the Garland Police Department at 972-485-4840.
Tips may also be submitted anonymously to Garland Crime Stoppers at 972-272-8477 (TIPS) or www.garlandcrimestoppers.org.
A reward of up to $5,000 has been offered by Garland Crimes Stoppers for information leading to an arrest.
Update: One suspect in custody
The Garland Police Department has arrested one of the suspects responsible for the robberies against teens with cellphones.  The suspect in custody is a 16-year-old male juvenile and is believed to be responsible for the robbery that occurred in the 1600 block of North Glenbrook Sept. 21.
Garland robbery detectives obtained Information that leads them to believe the two robberies that occurred on Sept. 22 were committed by different suspects.
Garland Police are still ramping up patrols searching for the other suspects involved.