Retired GISD teacher receives SAVI radiation treatment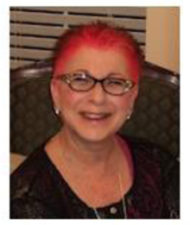 Rochelle Colon, a retired Garland ISD English teacher, was first diagnosed with breast cancer in 2000. The cancer was an invasive type, and with few options available at that time, she received the standard protocol of six or seven weeks of radiation. Fortunately, she was cancer free until 2015 when a zero-stage noninvasive type cancer was found in her other breast during a routine annual mammogram.
"Actually I was very lucky in that it was a zero-stage DCIS," Colon said. "I had a lumpectomy and then did the SAVI Radiation procedure."
She is grateful that she received the SAVI treatment this time and said that it was much easier than the six or seven weeks of daily radiation treatments she had received before. There were some aspects of the treatment that required some adjustment, such as wires hanging from her arm and the discomfort of the insertion and removal of the catheter, but those were temporary problems.
Colon did experience a complication with a reaction to the adhesives used, but despite that, she said she would choose the SAVI treatment again.
"It was so much easier and allowed more flexibility," she said.
About SAIV: The treatment is a catheter used to guide the delivery of High Dose-Rate Brachytherapy to the breast after a lumpectomy. Because it works from the inside, a higher daily dose of radiation can be given so it reduces treatment time from several weeks to five days.
After the tumor is removed, a SAVI catheter is placed inside the lumpectomy cavity through a small incision in the breast. This catheter expands like a tiny umbrella to fit snugly into the tumor cavity.
The catheter remains inflated throughout the five-day treatment. During therapy, the portion of the SAVI catheter that remains outside the breast is connected to a computer-controlled HDR machine. This machine delivers radiation in the form of tiny pellets through the catheter at multiple depths for various lengths of time. The patient receives two treatments each day, six hours apart.
Once each treatment is complete, the pellets are removed through the SAVI catheter and the catheter is unplugged from the machine. Patients then return to their normal daily activities. No hospital stay is required. No radiation remains inside the breast between treatments. After the last treatment, the SAVI catheter is removed through the same incision that made to place it.
Information from 21st Century Oncology.