Rowlett Strong Gala honors first responders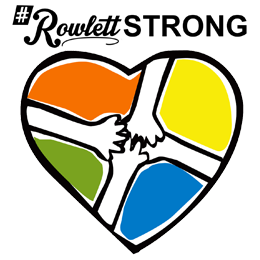 Rowlett Strong is holding a First Response Appreciation Gala to honor and recognize the first responders, as well as other municipal and volunteer organizations, that came to help Rowlett in its greatest time of need, the aftermath of the 12-26-15 tornado that devastated a large part of our community. Thirty-five police and fire departments will receive an appreciation plaque made from actual tornado debris wood. Others will receive certificates of appreciation.
The black-tie gala will feature a nice meal, silent auction, entertainment, program with a special emcee and guest speaker, dancing and casino night. Proceeds will be used to start the Rowlett Strong Foundation, a future resource of grants for the agencies being honored when they have an officer or fire fighter that is injured, has a tragic family event or death.
When: July 15, 5:30 p.m. to midnight
Where: Hyatt Place Hotel, 5101 N President George Bush Hwy. in Garland
Guest Speaker: Chris Sommer, NewsRadio1080 KRLD afternoon anchor
Master of Ceremonies: Todd Gottel, outgoing Mayor of Rowlett and Dallas County Commissioner's Court candidate
Entertainment: The Sandy Bates Band
For more information:
Website: http://www.rowlettstrong.com/first-response-appreciation-gala/

Facebook: https://www.facebook.com/events/1241880045880534/

Twitter: www.twitter.com/rowlettstrong

Tickets: firstresponsegala.eventbrite.com
About Rowlett Strong: Rowlett Strong was originally formed to raise funds for tornado relief, in the aftermath of the 12-26-15 "Christmas tornadoes." Most of our citizens were affected either directly by the tornado, or know someone who was. The event took an emotional toll on many who were not physically touched by the storm.