Rowlett Strong offers grants for hurricane help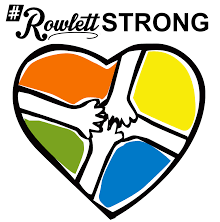 Rowlett Strong's Rebuild Rowlett 5K held in June raised $5,000 for the Rebuild Rowlett Long-Term Recovery Fund, but by the time the event was concluded we had been notified that the fund was no longer accepting contributions and would potentially have a small surplus. Subsequently, the date of Friday, Sept. 8, was announced as the deadline for Rowlett residents affected by the Dec. 26, 2015, tornado to apply for financial assistance.
The city of Rowlett has set Sept. 8 as the final deadline for applying for assistance related to the tornado event of 12-26-15.
Today, Rowlett Strong has announced that the money we raised in June via the second Rebuild Rowlett 5K for Rowlett tornado relief, no longer needed for that cause, will be used to provide small grants to groups from the Metroplex that wish to travel to hurricane-affected areas in South Texas or Florida to provide recovery assistance. Hurricane Helper grants are to be used for fuel costs for the trip to the area and the return trip. It is our hope that this funding will make helping out our neighbors to the south and east a little easier.
Preference will be given to groups that include first responders, and particularly first responders from departments that assisted Rowlett after the Christmas tornado Dec. 26,15. Assistance will not be limited to those groups.
WHO: Rowlett Strong, Inc.
WHAT: Small grants to help pay expenses to affected areas
WHERE: Grant application available at www.rowlettstrong.org
WHY: Many in the area want to help but don't have funding for such a trip
HOW: Grant application available on www.rowlettstrong.org
A short grant application is available on our website at www.rowlettstrong.com.
For individuals that would like to help us provide even more funding to help responders, a donation page is available. Please go to www.rowlettstrong.com/donate and use the Paypal button. You can enter "hurricane" as the purpose for your donation at checkout time. This will ensure that your donation goes toward our Hurricane Helpers grant program. This page can also be used to make "North Texas Giving Day" donations to Rowlett Strong. North Texas Giving Day is Thursday, Sept. 14.
Grant decisions will be made by the end of the day Tuesday, September 12th and grantees will be listed on our website.
More info:  Steve Walker, executive director Rowlett Strong, Inc., steve@rowlettstrong.org