Salvation Army activates Cooling Stations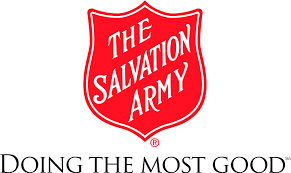 Friday, July 21, was the official launch of The Salvation Army's summer heat relief program, as heat indexes in Texas enter triple digits. The Salvation Army activated 13 Cooling Stations across the Metroplex to provide life-saving relief for the homeless, people without air conditioning and those who must work outside. Cooling Stations provide two necessary things for those at risk of heat exposure:
– Hydration – People should drink plenty of water when it is excessively hot. Cold water will be available each day throughout the summer. With such scorching temperatures, it is important for people to drink water before they get thirsty and to continue drinking throughout the day.
– A cool environment – Increasing the amount of time spent in air-conditioned environments helps the body cool off and lessens the likelihood of getting overheated. The Salvation Army's Cooling Stations provide a cool environment where people can cool off for a brief time or stay all day.
These Cooling Stations will be open seven days a week, from 9 a.m. to 8 p.m. and are located at:
The Salvation Army Homeless Shelter
5302 Harry Hines Blvd.
Dallas, Texas
The Salvation Army Homeless Shelter
1855 E. Lancaster Avenue
Fort Worth, Texas
Cooling Stations will also be at 11 Salvation Army community centers from 9 a.m. to 5 p.m. on weekdays only.
The Garland Salvation Army location is 451 W. Ave. D.