Apartment fire damages eight units; suspect charged with arson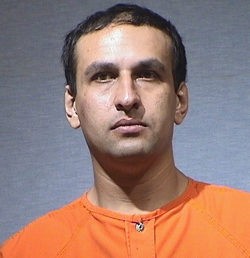 On Jan. 18 at 10:31 a.m., the Garland Fire Department responded to an apartment fire at 4226 Saturn Road, Apartment 149. A second alarm was issued as the first units arrived on scene where there was heavy smoke. The second alarm response included five engine companies, three truck companies, two ambulances, one squad, four chief officers and one safety officer.
Eight apartment units were damaged and the occupants of those units will not be able to return to their homes.
The Garland Police Department received a call a few minutes before the reported fire of a man entering the apartment through a broken rear window. Video surveillance obtained by the GFD arson investigators showed a man exiting the front door of the apartment, removing two white bags and a box from his vehicle and returning to the apartment. Moments later, the fire erupted as the suspect was exiting the apartment.
The occupant of the apartment was able to identify the suspect as 29-year-old Abdulsatar Abdulrahman.
With the help of the Garland Police Department, the suspect was arrested a few blocks from the fire and transported to the Garland jail where he will be charged with Felony Arson.
About GFD: The Garland Fire Department is dedicated to protecting lives, property and the environment of Garland. Thank you for visiting our website. Here you will find useful information about home fire safety, disaster preparedness and fire department services.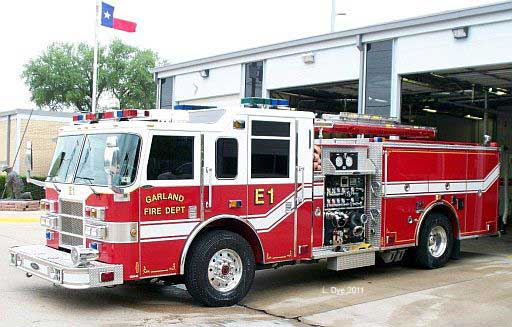 Mission Statement: The mission of the Garland Fire Department is to serve and protect the citizens and business community of Garland through Fire Prevention, Emergency Medical Response and Public Education, as well as quick and effective response for fire suppression and disaster management. We respond immediately when any member of our community needs help with professional, effective and compassionate service.