Simon announces new dining, retail at Firewheel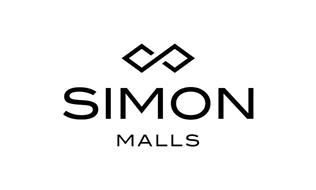 ViVi Bubble Tea has opened its doors between I Heart Yogurt and Steel City Pops. Dedicated to providing the freshest taste possible to customers, ViVi Bubble Tea insists on making each drink freshly upon order and innovates towards customer needs by offering seasonal flavors options, new product launches and more. Stop by ViVi Bubble Tea for a refreshing drink while shopping at Firewheel Town Center.
The Garland area authority on Apple product repairs and trade-ins, Experimac is now open at Firewheel Town Center. The Experimac team of experts specializes in repairing iPhones, iPads, Macintosh computers and more. There is no Apple related service the Experimac team hasn't seen and conquered.
They also offer a wide selection of refurbished desktop and laptop Apple Macintosh computers and devices to choose from. Experimac is located between Champs Sports and James Avery for any Apple related needs.
ICHI Sushi Grill & Lounge is now open in the park next to Dazzling Dancewear. The restaurant offers a fun sushi experience with a wide variety of sushi, rolls and other traditional Japanese cuisine. The delicious destination is the perfect place to try some new sushi creations after a long afternoon of shopping.
Look no further for your holiday shopping! Go! Calendars, Games and More is officially open next to Pac Sun and across from Dallas Bricks and Perfumania. Go! Calendars and Go! Games & Toys retail stores are operated by Go! Retail Group, the largest operator of seasonal, mall-based pop-up stores in the world. Go! Calendars, Games, and More will offer Garland shoppers a grand selection of calendars, toys, puzzles, games and gifts galore!
"We are continually looking for opportunities to enhance our visitor's experience with a unique mix of restaurants and retailers," said Monica Bermea, director of marketing and Business Development. "We're thrilled to welcome these new additions to Firewheel Town Center."
For more information, visit www.simon.com/mall/firewheel-town-center or call (972) 495-8085.
About Simon: Simon is a global leader in retail real estate ownership, management and development and a S&P100 company (Simon Property Group, NYSE:SPG). Our industry-leading retail properties and investments across North America, Europe and Asia provide shopping experiences for millions of consumers every day and generate billions in annual sales. For more information, visit simon.com.