Special Ones Network celebrates a decade of Christmas fun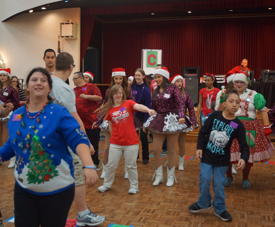 Channel 11 recently honored Kristal and Dean Davis, founders of the Special Ones Network, by choosing them as their "Ones for Texas." The recognition marked 10 years of organizing Christmas parties for special needs individuals and their families.
The event started with 38 families and was held at their church the first year. This year more than 200 special needs individuals and their families attended.
The idea came when the couple realized that there wasn't a Christmas party for special needs individuals where they, along with their families, could relax and have fun.
"We just felt like there are other things out there that needed to be done for special needs individuals," Dean said.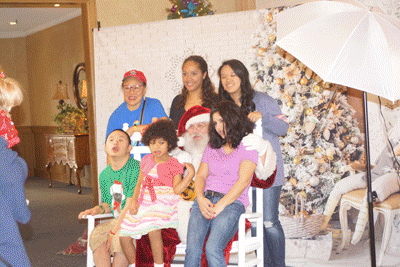 He added that the special needs community feels safe around other families with special needs kids because they understand, for example, if the child has a meltdown.
Kristal added that the hugs are a very special thing about the party.
"We have many tears of joy…It's just true joy to get to do this for someone else, those that are sometimes forgotten and isolated."
Many of the special needs individuals have been attending the Christmas party for several years and look forward to it all year. They are treated to lunch that includes a table full of desserts. There are games and Christmas gifts, lots of dancing, clowns, police officers, firefighters letting kids explore fire engines, motorcycles to sit on and Ghostbusters to talk to. There is face painting, along with arts and crafts, pictures with Santa and more.
Savannah, a beautiful, enthusiastic 8-year-old, was having a great time at the party and shared her rendition of "We Wish You a Merry Christmas" and "Rudolph the Red-Nosed Reindeer." She also did a great impression of Santa's famous "Ho Ho Ho." She said that she asked for a "Polar Express" book and trains for Christmas and she was looking forward to having her photo taken with Santa.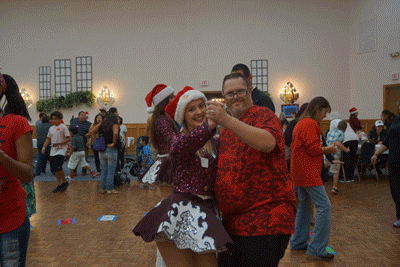 Each year, attendees go home with gifts, prizes from the games, photos and the crafts they made, but most important, they go home with wonderful memories of an afternoon of nothing but fun.
Kristal said that the event would not be possible without the help of friends and family, the members of Connection Community Church and Church on the Square, as well as Frito-Lay who supplies much of the food. She is also grateful for the Silver Rhythm Dancers, Rowlett High School's drill team, the Lakeview Centennial High School cheerleaders and South Garland High School's National Honor Society who volunteer their time to help with the party.