Trash-Off to Keep Garland Beautiful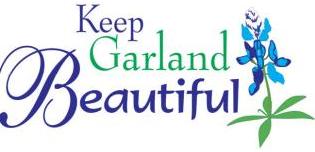 All Garland residents are invited to the Keep Garland Beautiful Spring Trash-Off. Teams or individuals may choose any location to pick up litter or obtain information on a location when registering.
Trash-off details:
When: Saturday, April 16, 8:30 a.m. to 12 p.m.
Where: Granger Recreation Center Annex, 1310 West Avenue F at Central Park
Free trash bags and gloves will be provided. Bring full bags back to Granger Recreation Center Annex and be our guests for games, door prizes, music and hot dogs at 11 a.m.
For more information or questions, email KeepGarlandBeautiful@gmail.com.
Like Keep Garland Beautiful on Facebook.
Sponsors include PepsiCo, Keep Garland Beautiful, Garland Stormwater Management and Garland Environmental Waste Services.