Suspicious vehicle near school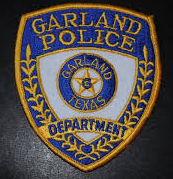 The Garland Police Department is investigating an incident in which a 13-year-old child was enticed to enter a suspicious vehicle by an unknown subject.
Wednesday, May 3, at approximately 8 a.m., the 13-year-old was walking to school in the 300 block of Nickens Road when a blue "square looking" vehicle, with Arkansas license plates approached the child and stopped.  The driver of the vehicle began speaking to the child and attempted to entice the child to enter the car.
The child ran away and was not injured.
The driver of the car is described as a Hispanic male, age 35-40. He appeared to be thin and he had dark hair and a goatee. The man was wearing a blue short sleeve shirt with a collar.
Investigators are asking if anyone sees this car or knows anything about this incident to notify the police immediately