Holiday treats tough on teeth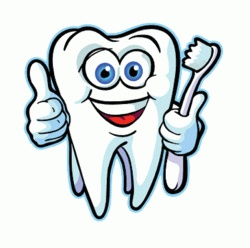 Dr. Shirin Rahimian offers the following 10 tips for dental care and hygiene during the holidays.
Eat all the holiday sweets you want if you brush in the "hot  zone": Brush your teeth within the "hot zone"–which is within 20 minutes after you have eaten sweets, no matter how many sweets you have indulged in! Keep a travel-size toothbrush and toothpaste around when you are not doing your holiday celebrating at home.
Look out for holiday colors and cranberries: Bright-colored foods and beverages, and all of the favorite cranberry and bright-colored holiday foods and cocktails we know and love, often result in staining.
Choose holiday chocolate over hard candy when given the option: Chocolate is a better choice than hard candy because it contains xylitol, a non-sugar product that does not cause bacteria to produce acid which leads to several dentally detrimental problems.
Don't graze on candy at holiday parties, dive in and be done: Better to eat sweets all at once rather than throughout the holiday party or throughout the day; designate your time to indulge then clean your teeth immediately. Continuous grazing allows for multiple acid attacks on your teeth. Brushing following one big candy attack is much better for you.
All peppermint is not created equal: Natural peppermint has a bacteria static effect and freshens breath with a lasting effect; holiday peppermint candy and candy canes merely give your mouth a flavored "sugar shower" and does not freshen your breath for more than a few moments.
Cinnamon spice makes teeth and breath nice: Cinnamon spice helps decrease the bacteria in your mouth and is a favorite holiday ingredient. Add it to a favorite recipe or to hot cider; or simply chew cinnamon gum: it helps stimulate more saliva that buffers against the acid.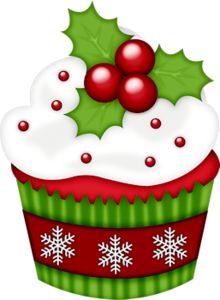 Remember the direct line between fragrance and food and teeth and breath: Understand that the foods you eat, how they taste and how they smell changes the odor of your breath and ultimately the tone of your holiday chats.
Say yes to cheese: Cheese is one of the better holiday appetizers and snack foods because it does not allow bacteria to produce acid, which is harmful to your teeth.
Carbs are just as detrimental to your gum line as they are to the waistline: We can't very well stay away from carbs, especially during the holidays, but we can limit them and in turn, limit their damage.
If all else fails, use water: Never underestimate the power of water. It's a great generally beneficial "go to" for inside our bodies, inside our mouths and on our teeth. This is true all year around.
About Brident Dental and Orthodontics: Brident provides affordable family dentistry and orthodontics in Garland. At our office, we deliver high-quality, low-cost dental care including pediatric, oral surgery, periodontic surgery specialties and orthodontics.
All front staff employees speak Spanish and the office gladly welcome walk-ins and patients of all ages. They also offer affordable payment options and accept all forms of children's Medicaid and most dental insurance plans.
Dr. Shirin Rahimian, DDS, is the Managing Doctor at Brident's Garland office and oversees all dental and orthodontic care. Brident Dental & Orthodontics is located at 780 East Centerville Rd #100 in Garland.