Texas Health Resources, Toys for Tots team up

Texas Health Resources, one of the nation's largest nonprofit health systems, has teamed up with Toys for Tots for its annual holiday community toy drive. Texas Health Resources will be collecting unwrapped toys for children ages 0-12 now through Dec. Area locations include Garland at 738 West Centerville Road, Garland at 7050 North Shiloh Road and Rowlett at 3301 Lakeview Parkway.
"We count on the support from the local community to help make the Toys for Tots drive a success," said Ashley Anson, CEO, Texas Health Hospital. "With the help of the greater Dallas community and over 30 drop sites that are open 24/7, we hope to collect thousands of toys that will bring joy to children during the holiday season."
The U.S. Marine Corps Reserve's Toys for Tots program has been delivering toys to children in need since 1947 and is the largest outreach program in the Department of Defense. The program collected and distributed 18 million toys to 7 million children in 2015, who otherwise would not have received toys at Christmas.
"We're very grateful for Texas Health Resources' support of Toys for Tots," said retired Marine Colonel Ted Silvester, vice president of the Marine Toys for Tots Foundation. "Through efforts like theirs, we ar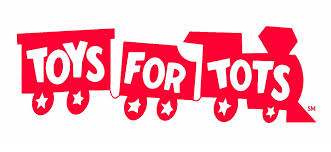 e able to provide a Christmas for thousands of children across the United States."
Texas Health Emergency Rooms will be clearly marked as Toys for Tots drop sites with large holiday inflatables. Furthermore, the facilities are open 24/7, making it even more convenient for generous shoppers to drop off their unwrapped gifts for deserving children in the community.
About Texas Health Resources: Texas Health Resources is one of the largest faith-based, nonprofit health systems in the United States. The health system, which along with UT Southwestern founded Southwestern Health Resources in 2016 to make it easier for North Texans to access the highest quality care consistently in a responsive and coordinated manner, includes 29 hospital locations that are owned, operated, joint-ventured or affiliated with Texas Health Resources. It includes Texas Health Presbyterian Dallas, Texas Health Arlington Memorial, Texas Health Harris Methodist and Texas Health Huguley Hospitals, Texas Health Physicians Group, outpatient facilities, behavioral health and home health, preventive and fitness services, and an organization for medical research and education. For more information about Texas Health Resources, call 1-877-THR-WELL, or visit www.TexasHealth.org.