Vehicle chase ends in crash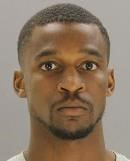 Update: The driver of the vehicle was identified as 22-year-old Kendall Deontay Shannon of Arlington. He showed to have an active outstanding warrant for Unlawful Carrying of a Weapon out of Dallas County.
---
On Nov. 28 just after 3 a.m. Garland Police Department officers observed a gray Acura passenger vehicle traveling southbound on Shiloh Road near Forest Lane. Because the car had no license plate, the officers initiated a traffic stop and contacted the driver.
The suspect did not have a have a driver's license and verbally identified himself. Officers were not able to identify the driver based on the information given. When the officers contacted the driver the second time to further investigate, the driver sped away southbound on Shiloh.
Officers pursued the car into Dallas where the driver lost control and struck a utility pole causing the vehicle to roll over several times. The driver was ejected and was pronounced dead at the scene.
Officers recovered a gun at the scene believed to come from the suspect vehicle. The gun had been reported stolen out of Dallas.
This is an ongoing investigation.  The identity of the driver is not known at this time.