Wells Fargo donates $5,000 to GISD Education Foundation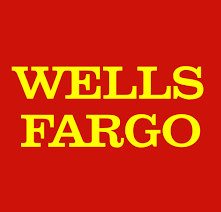 Wells Fargo & Company has announced a $5,000 donation to the Garland ISD Education Foundation.  The GISD Education Foundation is committed to funding priority initiatives of the district to ensure GISD students receive a quality education and are prepared for their future. Funds from Wells Fargo will be used for these innovative teaching and learning grants and are an investment in GISD students as they prepare for college, careers and life.
"At Wells Fargo we are deeply committed to making a positive impact in the communities we serve. We donate to a wide range of nonprofits and schools as a way to help address some of the social, economic, and environmental challenges our communities face," said Paul Carter, district manager for Wells Fargo in Garland. "At the local level, we focus our philanthropic activities on creating long-term, strategic relationships with nonprofits and other organizations to create innovative, sustainable solutions to meet local needs. We couldn't be prouder to be making an impact right here in Garland by contributing to this great school district."
This donation will help the foundation support the GISD Ready: College and Career program, a program with a goal to develop graduates that are prepared for success in a globally competitive workforce. The program includes activities and initiatives designed to support the college and career bound student, helping them develop skills for success.
This donation will allow the foundation to continue providing exciting tools and resources that transform the teaching and learning experience for local students.
Moreover, as part of their partnership with Wells Fargo, the Foundation will also continue implementation of "Hands on Banking" a financial literacy program where Wells Fargo team member volunteers teach students basic financial concepts as well as money management skills. The "Hands on Banking" curriculum will be provided throughout the district by AVID teachers in middle and high school.
"We cannot thank Wells Fargo enough for helping us turn dreams into a reality. This donation means more grants for teachers to provide exciting new learning experiences. It will support robotics and engineering programs, Spanish books for English language learners, financial literacy materials, digital summer camps, outdoor science gardens, quadcopters, 3-D printers and so much more. Wells Fargo is investing not only in the future of our students, but the future of our tri-cities as well," said Lisa J. Cox, president, GISD Education Foundation.
About Garland ISD Education Foundation: Educating more than 57,000 students across 71 campuses, Garland ISD ranks as the fourth-largest district in DFW. The GISD Education Foundation creates and fosters partnerships with its community to generate funds that support education and positively impact the future. A 501 (c)(3) nonprofit, every dollar donated directly benefits GISD students and staff. The Foundation grants more than $200,000 each year, funding innovative materials for classrooms, new school and district-wide initiatives, student scholarships and continuing education for staff.
About Wells Fargo: Wells Fargo & Company (NYSE: WFC) is a diversified, community-based financial services company with $1.8 trillion in assets. Founded in 1852 and headquartered in San Francisco, Wells Fargo provides banking, insurance, investments, mortgage, and consumer and commercial finance through 8,800 locations, 13,000 ATMs, the internet (wellsfargo.com) and mobile banking, and has offices in 36 countries to support customers who conduct business in the global economy. With approximately 269,000 team members, Wells Fargo serves one in three households in the United States. Wells Fargo & Company was ranked No. 27 on Fortune's 2016 rankings of America's largest corporations. Wells Fargo's vision is to satisfy our customers' financial needs and help them succeed financially.