Writer travels to Port Aransas for new novel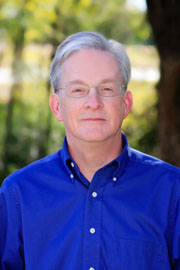 Garland writer Jeff Hampton had already set his newest novel in Port Aransas, Texas, when the devastation brought to that island community by Hurricane Harvey prompted him to get busy and get the book into print.
"Aransas Morning," his fifth book, does not mention the hurricane, although a sequel will, but proceeds from sales will be directed toward recovery and rebuilding efforts on the Texas Gulf Coast.
"I saw the storm as a major nudge to quit poking around and get the book finished," Hampton said.
He explained that he had sent queries to publishers and agents but had gotten no takers. He had a small independent publisher that wanted to release it but he was still editing it and felt like it wasn't ready.
"Then the storm hit and I decided to self-publish the book," he said. "I saw it as an opportunity to do something for the people on the island I have visited and have written about."
"Aransas Morning" is the story of Sam Barnes, a man who flees from personal disaster in Dallas to fade into the life of a reclusive beach bum in Port Aransas. But things start to change when he meets Dave, a young widower working through his own loss; Shelly, owner of the Dream Bean coffee shop; Bo, a crusty old shrimper; and Allie, Bo's free-spirited daughter. Together they are tested and forced to confront their own issues. In doing so they discover family and community.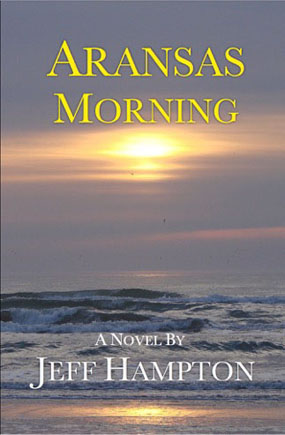 A sequel, "Aransas Evening," is 80 percent finished.
"Just as I came to a major turning point for my characters, Hurricane Harvey hit the island and it will become a key factor in the final pages of the story," Hampton said.
While "Aransas Morning" is a novel, as the cover clearly states, that doesn't mean there aren't some real characters, locations or situations. The novel began as a short story that Hampton wrote after a visit to the beach on the one-year anniversary of the death of his first wife, Debra.
"She was born and raised in Victoria, and I decided I wanted to spend that first anniversary morning on the beach and then visit her family," he said. "While standing on the beach at sunrise, a man approached me and asked a question that stirred my imagination. I came home and wrote a short story and was done with it. But then several people read it and asked, 'What happens next?' I said, 'Nothing.' They kept pushing and that worked on me, and before long I found myself on a writer's journey."
"Aransas Morning" is Hampton's fifth book, following: "Grandpa Jack," a novel about a local hero who becomes a third-party candidate for president; "The Snowman Uprising on Hickory Lane," a tale for older children about what happens when you bully the wrong person; "Jonah Prophet," an allegory on the Old Testament Book of Jonah set in the modern business world; and "When the Light Returned to Main Street," a collection of short stories with Christmas themes.
"Aransas Morning" is available online at Amazon, Barnes & Noble, Books-A-Million and other outlets. It is also available at www.jeffhamptonwriter.com. Regardless of where it is purchased, Hampton is committing 75 percent of what he gets to helping rebuild Port Aransas and other communities in the region.
"While Houston got a lot of attention after Harvey and there have been other storms that have battered the Caribbean, the people in Port Aransas are still trying to rebuild their community, and this is a small way we can help," he said.