Dedicated yoga teacher says yoga benefits all age groups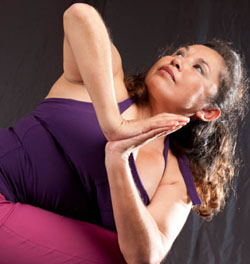 Patricia Alonso LMT | ERYT & YACEP, owner of Shakti Yoga Center, 118 W. Centerville Rd., Suite 300 in Garland, said that she is fulfilling her soul's purpose by sharing her passion for yoga with the community.
"When you have that voice in your heart, you have the choice to listen to it or ignore it. If you listen to it you get fulfillment in your life because you are living your Dharma soul's purpose)," Alonso said.
She began practicing yoga more than 15 years ago and when she decided that she wanted to be self-employed, yoga instruction was the perfect career choice. She took the necessary training to become a Yoga Alliance certified yoga teacher in 2010 and has added advanced training to her resume for the past seven years. She found a location and opened her business about 10 months ago.
Alonso is also a licensed medical and sports massage therapist who promotes that yoga and massage therapy can be used together to bring better self-care habits.
"I learned that yoga is more than poses," she said. "It's about breathing adaptation that leads to better self-awareness of one's emotional, energy and physical state."
She added that it benefits all ages and ability levels. Some of those benefits include:
Improved range of motion, bone density, body alignment, focus and balance
More efficient breathing
Stress relief and help with relaxation
Can help lower blood pressure
Alonso shared an example of a 70-year-old student whose heart rate and blood pressure have decreased, his posture has improved and he can now do the poses without a chair since beginning yoga lessons a few months ago.
All of the instructors are able to work with people who have physical limitations and they can adjust classes to fit anyone.
Additionally, there is a yoga therapy class on Tuesdays and Thursdays at 9 a.m. that is popular among seniors and others with physical limitations. Alonso said that this is becoming one of her busiest classes.
Participants receive lots of personal attention so there is no need to be nervous or intimidated.
"We don't care about doing poses perfectly," Alonso said. "We teach yoga focused on the breath so students gain a different perspective and maybe realize that what they thought was a problem before class, is actually an opportunity."
Regarding the best attire, Alonso said that comfort is important.
"We recomm

end wearing something comfortable that allows free movement," Alonso said. "Our space is intimate and without mirrors, so students don't feel self-conscious about what they are wearing or if they are doing the poses better than the person next to them. Most people who come here are interested in practicing yoga to improve their overall well-being."
Alonso is also community-minded and participates in numerous charitable causes.
Most of the charitable event classes are donation-based and participants donate whatever they can afford.
This year, Shakti will participate in Susan G. Komen events on Mother's day weekend and through the year in the Prison's Yoga Project and the Give Back Foundation. The center also offers free classes for veterans and active members of the military for 10 days preceding Veteran's Day as part of a the Veteran's Yoga Projec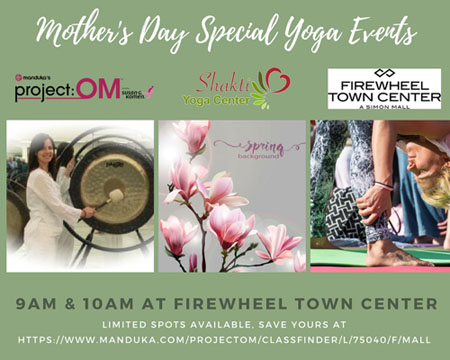 t that goes on all over the U.S in November. Alonso recently donated gift certificates for Garland ISD for Teacher's Appreciation Week in May.
Community classes are also available for a donation all day Fridays, Saturdays and Sundays and Alonso also keeps regular class prices as affordable as possible so that as many people as possible can enjoy the benefits.
Types of classes, which are all adaptable, include: Morning Kundalini, Energizing Vinyasa; Yoga Therapy and Lunch Time Yoga, followed by Evening Balancing and Calming Vinyasa, Restorative and Yoga Nidra.
The center also offers a Yoga Alliance approved teachers' training program and is a recognized Yoga Alliance Studio.
For class schedule, class descriptions, event listings and additional information, visit https://shakti-yogacenter.com/.