Council candidate Q&A – District 3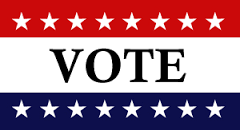 Click here for District 6 candidate responses.
Click here for District 8 candidate responses.
Below are responses sent to questions sent to District 3 city council candidates, Patricia Anthony, Ed Moore and Jerry Nickerson:
Patricia M. Anthony – District 3 candidate
How long have you lived in Garland?
As a relative newcomer to the city, Garland has been my home for the past three and a half years. As the adage goes, I may not have been born here but I got here as quickly as I could.
Why do you wish to serve on city council?
As a citizen of Garland and resident of District 3, I want what is best for this great city and to see our district grow and prosper. I have a passion for community service and an inherent optimism about the future. It's not just a desire but a commitment to serve. I draw from the inspiration of our Founding Fathers. In my life, some of the most influential and impactful people were those committed to service, not those who sought power.
President Theodore Roosevelt said, "This country will not be a good place for any of us to live in unless we make it a good place for all of us to live in." Our city, particularly District 3, has challenges and opportunities.
The resolution to our challenges and opportunities is Leadership! Our city needs leaders who will heed the concerns of its citizens, serve with transparency, and commit to working in harmony with the City Council, business systems, neighborhood associations and educational institutions. I believe this is the formula to make Garland a place where citizens feel safe, and others aspire to live in the future. I will dedicate my time, knowledge, skills, and abilities to productively guiding our district through the challenge of revitalization. I will work tirelessly to improve our neighborhoods, maintain our property values, support public safety, and the overall mission of the City of Garland.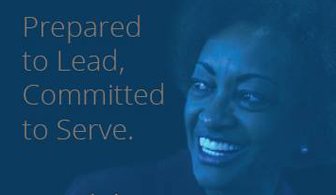 More importantly, I am a community leader who exhibits quality, integrity, and fortitude. I will utilize these assets to bring about positive change in our city. District 3 is fundamental to the establishment of our city. It still has untapped potential that can only be brought to light by dedicated leadership and visionary talent. We need and I will seek quality services for our district. I have communicated and worked with the diverse populations that make up the fabric of our district and city. I will promptly respond to the concerns of my constituency and wholeheartedly serve my district full-time. My history of committed service will verify my record of effective leadership and positive results. This is why voters should choose me; I am "Prepared to Lead and Committed to Serve."
What do you feel the city's assets are and how can they best be used?
Garland has been identified as the "Best kept secret in North Texas." It is located in the center of the Dallas-Fort Worth Metroplex with access to IH 635, President George Bush Turnpike, and IH 30. This prime location provides unlimited opportunities to a population base with minimum travel time. Garland has incentive programs, including tax abatements, electric rate discounts, sales tax rebates, and infrastructure cost participation. As the fifth largest city in the Dallas-Fort Worth Metroplex, Garland is an exceptional area for positive future growth.
Economy: As the twelfth largest City in Texas and the 87th most populous city in the nation, Garland has received countless awards for financial acumen. The City of Garland has been recognized by the Texas Comptroller's Leadership Circle for its excellence in financial transparency. In 2015, the Government Finance Officers Association of the United States and Canada (GFOA) presented a Distinguished Budget Presentation Award to the City of Garland, Texas.
Annually, the Mayor presents the State of the City to the citizens at the Chamber of Commerce Luncheon, in February. Residents of Garland are encouraged to participate in city government through serving on the city's municipal boards and commissions.
Safety: In 2015, Garland was listed as one of the "Top 10 Safest Cities in America" for cities over 200,000, by the Cities Journal, Law Street, and Forbes. The Garland Police Department has a positive relationship with the citizens and continuously researches more efficient ways to decrease crime. Additionally, to engage the community, the Garland Police Department offers the Citizens Police Academy, Citizens On Patrol, Exchange Zone, UNIDOS and Volunteers in Policing.
Family Friendly and Employment: In 2016, Move.org rated Garland as the 8th "Best City in America to Raise a Family," and Wallethub ranked Garland as the 17th "Best in the Country for a Job." Garland offers a variety of services and recreational activities that are both free and cost effective for families. In February 2017, MillennialPersonalFinance.com named Garland among the top 150 best cities in the U.S. for millennials.
City Services: In 2016, Garland Power & Light was again recognized as a reliable public power provider. The Water Utility Department is recognized as a leader in the municipal utility industry. Additionally, staff frequently receives individual awards for their professionalism and dedicated service. In March 2017, for the twelfth consecutive year, the Nicholson Memorial Library System earned the Achievement of Library Excellence Award. In January 2017, the Food Research Action Center (FRAC) and Texas Hunger Initiative awarded the City of Garland's Summer Nutrition Program (SNP) recognition as a gold-level sponsor of the Excellence in Summer Meals Sponsor Recognition Program. Also in January, the State Board of Review for the Texas Historical Commission (THC) unanimously approved the nomination of the Garland Downtown Historic District to be sent to the National Parks Service (NPS) for its review.
We must utilize all available resources to market these and other assets within our city, which will dispel the misnomers that have long been attached to our great city. Additionally, our theme "Excellence Made Here" should be shared nationally with examples that illustrate the great city and awesome people of Garland.
What do you feel the city's liabilities are and what can be done to improve them?
An uncomfortable truth about our city is that it is industrial, blue collar and unfriendly. Citizens must promote and market our city by selling the facts and sharing their great experiences of life in Garland. Our school district is one of few in the country that allows parents/students to choose which school they wish to attend. Garland has a history of ranking in the top 10 percentile of best places to live, raise a family, and work.
As minorities continue to make up a larger portion of the workforce in Texas and Dallas County, Garland has become a growth for affordable housing and a better quality of life. Additionally, Garland is experiencing an aging population who are transitioning to senior living centers. I would ensure that our city has an active program that embraces our total population and develops partnerships with businesses whose goals are the same. Furthermore, I would also recommend programs (recreational, housing and medical) to accommodate our seniors.
What are the biggest needs/problems in District 3 and what can be done to solve them?:
1) Revalitization: Working to redevelop the former Eastern Hills Country Club and the properties destroyed as a result of the December 2015 tornado. This revitalization would be a negotiated process with the current owners and financed via investors and other available redevelopment programs.
Initially, I would seek volunteer support through area neighborhood associations to form a neighborhood revitalization committee. Combined with new and creative thinking, the goals of this committee would be to identify assets, verify physical, social, and historic advantages, and determine where revitalization is needed most.
I would recommend a review of successful revitalization programs nationwide of comparable size communities to Garland. Some Programs for consideration might be: 1) Popup Neighborhood, a programmatic approach to economic development. 2) Urban Village, an urban development community on the former Eastern Hills Country Club. 3) Community Renaissance (Reinvent South Garland in the Heart of the Districts). The intersection of Broadway and Centerville are the boundaries for Districts 2, 3, 4 and 5. This area revitalized would be profitable for all citizens of Garland. In conjunction with the Council Members of the adjoining districts, Town Hall meetings would be scheduled to provide updates on revitalization projects.
2) Infrastructure: The continued growth of our city creates stress on our transportation. The current budget includes funding to repair our streets for extended years. I would continue to work with the Street Department ensuring the streets in District 3 are properly repaired.
3) Interstate (IH) 30 Corridor: The IH 30 corridor in Garland is prime development for commercial, housing, and recreational properties. With the assistance of the City Council, City Manager, Planning & Community Development and the Office of Neighborhood Vitality, the IH 30 corridor and undeveloped property, would be advanced. This project would be funded with assistance from the Texas Department of Transportation (TxDOT), investors, and neighborhood grant programs offered by the State of Texas.
What are District 3's most valuable assets and how can we capitalize on those?
District 3 is the gateway to the Dallas-Fort Worth Metroplex via the IH 30 West, Dallas County Line, area. When entering the city on IH 30, travelers should be able to experience the excitement and diversity reflective of our city, i.e., Welcome to Garland, a "City of Excellence – Texas Made Here."
According to Habitat for Humanity, revitalization of neighborhoods is the way of the future and is an essential element of economic development. District 3 is one of the foundations of our city; it still has untapped potential that can be brought to light by revitalizing and redeveloping our neighborhoods. I would work with all departments and City Council Members to develop and implement plans of action to revitalize District 3.
District 3's most valuable assets are the citizens who live in this area. Many have expressed desires for district revitalization and redevelopment. While maintaining its history, the district should reflect the shifting metropolis. These assets would enhance our district and be an overall benefit to the City of Garland.
Ed Moore, District 3 candidate
How long have you lived in Garland?
My wife and I moved to the Emerald Lake Estates neighborhood of Garland in 2004.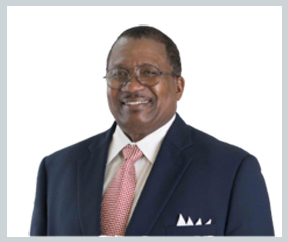 Why do you wish to serve on city council?
I want to be an advocate and principal leader in the revitalization of South Garland.  Voters should choose me for my proven servant leadership ability to facilitate and make sure everyone has a voice at the decision making table.
What do you feel the city's assets are and how can they best be used?
Garland is second to none in City Hall transparency.  One of the things that I most admire about our City Council members is that they insist on transparency.  Our citizens can view the council meetings on television and go to any and all meetings that relate to the decisions being made by the City of Garland.  It would be incumbent on me to retain that transparency.
On the average, Garland is very environmentally conscious and proactive.  The Mayor recently reported that Garland Power and Light rates are in the middle and GP&L provides the best service, without raising rates.  Garland has a coal plant, uses diesel, natural gas and also has wind farms, solar, is investing in transmission lines and has hydroelectric power.
City Government has performed admirably by initiating the I-30 Corridor Catalyst Study Group, which will assist in identifying how to structure opportunities through public/private funding.
What do you feel the city's liabilities are and what can be done to improve them?
One of the things I often hear when talking with friends and neighbors in the community is we can't keep our money in our City and that it is going to other people in other areas.  Currently there are no upscale entertainment centers, restaurants and eateries, no places to shop for upmarket retail clothing, furniture, automobiles, electronics, no sports centers or hotels and venues for large conventions.  We do have many obstacles to overcome in South Garland to redevelop existing buildings, bring in more business development, build more upscale residential communities and capitalize investments into improvements. I believe that if it can happen in other places, it can happen in Garland.  It will take purposeful research, intentional planning, less talk and more action.
What are the biggest needs/problems in District 3 and what can be done to solve them?
Garland is playing catch up because of decisions made in the past that were not in the best interest of South Garland.   We need revitalized neighborhood structures and sustainable quality development and redevelopment.  South Garland was the gateway to Downtown Garland and established the core business and residential community.  Structures built during the 70's and 80's can't accommodate present development demands, resulting in the need for redevelopment or increased capital expenditures.  The current I-30 Corridor Catalyst Study will assist in identifying how to structure opportunities through public/private funding and incentives.
What are District 3's most valuable assets and how can we capitalize on those?
Garland is the multicultural mecca of Texas with more than 114 different languages being spoken as reported by GISD.  I would take advantage of this diverse cultural mix in the development and redevelopment of attracting business opportunities to the Southern Corridor.  It is possible to develop an international theme and travel without ever leaving Garland.  We need to make South Garland a destination.
Jerry A. Nickerson – District 3 candidate
How long have you lived in Garland?
I have lived in Garland for 3 years. I had taken a job in Dallas and lived there for about one year prior to moving my wife to Garland. We had lived in the Houston area for 27 years. Once the children had gone to college we decided to sell our place and move here.
Why do you wish to serve on city council?
I have a desire to serve and feel that with my experience and background it is time. I am now at that point in my life where I can focus on helping others and believe it is time to serve. My home is here in Garland and want to improve the city and quality of life for its citizens. I will bring a fiscal conservative approach to managing the City budget, a fresh approach to growing Garland with a renewed energy and focus on South Garland and improved innovation to economic development.
What do you feel the city's assets are and how can they best be used?
Garland has a positive picture to portray. It has assets that should be promoted and optimized.
Generally, it is a safe city and we have an excellent Police and Fire Department to thank for that but staying vigilant though requires further investment in our Fire and Police services. Training, proper budgets and equipment are a must, and a proactive outreach program for additional Fire fighters and police should be a priority.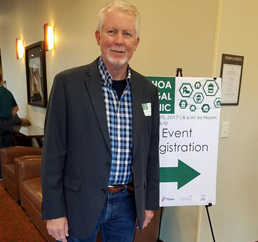 The relative geographical position is a positive and must be promoted. Its proximity and location between Dallas and the faster growing cities to the north and east is a positive. When looking for a new place to live I had decided that I was not willing to fight long drives commuting so north and west of Dallas was ruled out. We discovered Garland with its close location to my work in Dallas and its amenities of being adjacent to Lake Ray Hubbard seemed to be just what we were looking for in a new place to live. This is one of the assets that must be promoted. In South Garland, we have large lake frontage which is a prime area for future economic development.
The Dart Rail, Granville Arts Center, downtown Garland are other assets that require further development.
I bring a professional, technical approach with a new set of eyes and experiences that can provide additional ideas on city development to take advantage of these assets and for growing Garland in the future.
What do you feel the city's liabilities are and what can be done to improve them?
Code Enforcement both building and development codes. Much of our existing commercial developments in south Garland and other areas are aged and require upgrading. We should look at options for strengthening both code enforcement on commercial development as well as on ordinances that would require certain standards for maintaining and upgrading the development storefronts and parking.
Let's explore opportunities to require property purchased for development to be kept in a secure and safe condition. Many times, these properties are not developed and the buildings fall into poor repair. Further code requirements and enforcement are required.
We have an aging housing inventory and new ways to incentivize upgrading and modernizing this inventory is needed. Certain kinds of new mortgage interest rate incentives or tax credits for upgrading, selling and relocating could also be provided. Other cities are doing this and it should be seriously considered here.
A real lack of eating and entertainment venues are also an issue. Here we need to look at ways to provide economic development opportunities and new approaches to attract entrepreneurs. The city must assure it builds a vision that support new business and innovative development.
What are the biggest needs/problems in District 3 and what can be done to solve them?
We need further economic development, specifically commercial development and more specifically development in the South Garland areas. In recent years, the focus has been on growing the north side of Garland in the Fire Wheel area. There are opportunities for commercial development along with transportation improvements in south Garland. This area has potential opportunities along the west side of Lake Ray Hubbard that are city owned but have basically been underused and under supported.
Transportation issues need to be solved. We should work further with TX Dot along the I – 30 corridor for revitalization and development coordination and on the 635 loop issues.
Many streets in south Garland are older streets and have been repaired or patched over and over. Some of the streets need better lane identification and markings as well as complete resurfacing. Redirecting budget dollars to these areas and increasing budgets can fund these needs without increases in tax rates. This needs to be escalated and let's work to make this a priority.
Another issue of concern in South Garland is the situation with the old Eastern Hills Country Club. Here is a prime asset of the local neighborhood that is being totally ignored and forgotten by the City. The rich history of this facility makes this a prime opportunity and this amenity must be revitalized. There had been a proposal by a developer for 500 homes who walked away after the Friends of South Garland blocked the development. I commend the Friends of South Garland and Councilman Stanley for their efforts to forestall this development. With the recent fire the city now has a major liability on its hands and the leadership has not presented any recent ideas on how to solve it. Our firefighters are now at risk as is the surrounding neighborhood. Victor Ballas should reimburse the City for the cost of the fire services and should be made to keep the property in repair to prevent further damage and risk. This will be a high priority for me when I become the District 3 Councilman.
What are District 3's most valuable assets and how can we capitalize on those?
Garland and District 3's most valuable asset has and will always be its citizens. Its citizenry is rich in diversity, with energy and motion. Along with its rich history Garland can be vibrant and home for many others that will come to appreciate and love this city as my wife and I do. Let's provide increased economic development to take advantage of this energy and diversity and to provide better jobs. But, along with economic development we must also have strong code enforcement so what has happened at the Eastern Hills country club and other abandoned locations in South Garland does not reoccur.
District 3's prime location to Lake Ray Hubbard and a major transportation corridor are assets to be developed. Working together to further develop these resources for District 3 and bring development to this area will increase options and the quality of life.
I want to thank you for his opportunity to provide information on myself and to allow me to express thoughts on my areas of focus and opportunity. I am asking for the opportunity to serve the citizens of District 3 and Garland as their elected representative and will pledge my efforts to the betterment of the City and the quality of life for its citizens.