Mayor's Evening Out
Join Mayor Douglas Athas for an Evening Out from

5 to 7 p.m.

Thursday, June 29

, at Gale Fields Recreation Center, 1701 Dairy Road. No appointment required. Learn more by calling 972-205-2400 or email Mayor@GarlandTX.gov.
City seeks charter review committee members

City Council seeks individuals interested in serving on charter review committee which will review charter to identify needed changes or updates to improve operations or comply with state law. Mayor and each council member will appoint a committee member. Complete Boards/ Commissions Application on City Secretary's webpage. Submit applications in person, by email to CitySecretary@GarlandTX.gov or by mail to René Dowl, City Secretary, 200 N. Fifth St., Garland, Texas 75040. Applications due 7/15. Info: 972-205-2404 or CitySecretary@GarlandTX.gov.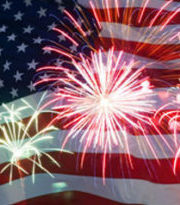 Independence Day, unfortunately, is one of the busiest days of the year … Full article
Once again, Firewheel Town Center and the city of Garland will partner …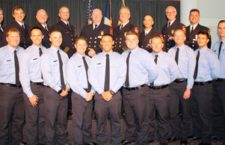 A graduation ceremony was held for Garland Fire Academy Recruit Class 50 at The Atrium at the Granville Arts Center June … Full article
Garland High School advanced engineering students are experiencing real-world application, thanks to an initiative fueled by Southern Methodist University. The Smart Infrastructure Innovation Initiative … Full article
Armstrong Elementary School nurse Stephanie Howeth recently received an unexpected visit at her doorstep. Driving up in a rose-colored fire truck, the Pink Heals …
National Merit Scholarship Corporation has announced more than 3,200 winners of National Merit Scholarships financed by U.S. colleges and universities. Officials of each sponsor …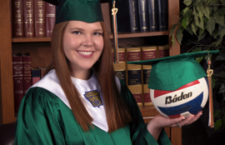 Nominees for the Gale Fields Outstanding Senior Athlete award were recognized at the recent Garland Sports Hall of Fame induction ceremony. … Full article
The Garland Sports Hall of Fame, a nonprofit organization formed in 1986, recently held its …
Photos by Roger Mathis – www.mempics.com The Rowlett Eagles have secured the bi-district baseball …
Health/Safety, Business, Police/Crime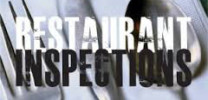 The Garland Health Department conducts weekly inspections of establishments where food is served.  …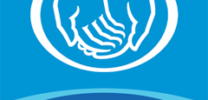 As business leaders and involved citizens in the Garland area, Allstate exclusive agency owners Christina Adcock …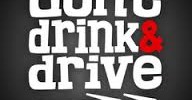 The Garland Police Department will step up DWI patrols beginning Saturday, June 24, …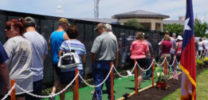 The word that first comes to mind while standing at the Vietnam Combat …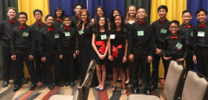 On June17 students of the Garland Music Teachers Association members performed in three ensembles at The …

Garland offers a variety of entertainment choices with theater productions at both the …
Letter to the editor: Garland PD
The GPD chief and the DA are missing a golden opportunity to take a stand for good!  The recent beating of a suspect by three Garland officers in front of cameras in their own station (felony stupidity!) makes me ask: If you got video of a civilian doing this, wouldn't you make an arrest and file charges? Suspensions alone send a terrible message.  Just look at the vile, evil things people are saying about you on your Facebook page.  Sadly, you'll deserve them if you don't do more than you have. Look no further than the Dallas PD tragedy a year ago to see how tolerance of evil in departments in other parts of the country threatens good cops everywhere.
"Injustice anywhere is a threat to justice everywhere."  Martin Luther King, Jr.
From Jack Bowen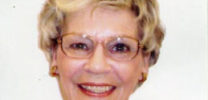 Charlene E. Childress, age 76, passed away peacefully on May 31, 2017 in …

U.S. Air Force Airman Matthew D. Jones recently graduated from basic military training at Joint Base San …
GISD welcomes public input in superintendent search
The search has started for a new Garland ISD superintendent, and the district's board of trustees is working with Hazard, Young, Attea and Associates to conduct this process. Trustees invite GISD staff and families, as well as business, clergy and community members to participate during the search.
A survey open to the public will provide feedback regarding the desired qualities in a new superintendent. Visit ecrasurvey.com/garlandisd now through July 21 to submit responses to this survey. Community forums will also allow attendees to provide critical input on future leadership. These will be scheduled for July 18-20. Specific times and locations will be posted to GISD's superintendent search web page.
"We value the opinions of our constituents throughout the tri-cities of Garland, Rowlett and Sachse," said Board President Larry Glick. "We hope they will partner with us throughout this search process."
Computers for taking the survey will be available for district families and community members at the Manuel and Maria Valle Student Services Center, located at 720 Stadium Drive, Garland, TX, 75040.