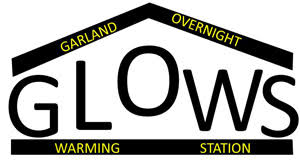 Garland Overnight Warming Station…Axe Memorial UMC 1700 W. Kingsley provides shelter from harsh weather and offers meals during stay. 972-278-2175. Warming station open when overnight forecast is for temp of 32 degrees or less with 20% chance of precipitation or a standing temp of 25 degrees or less.
Support law enforcement…Jan. 9 is National Law Enforcement Appreciation Day. Let them know you appreciate them. Share a positive story on social media; wear blue clothing; or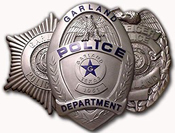 ganize an event or rally in your neighborhood or community; send a card or thank an officer in person. More info: NationalCOPS.org.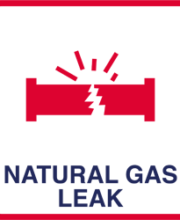 Jan. 18, in the early afternoon, a gas leak caused the evacuation … Full article
Martin Luther King, Jr. was born Jan. 15, 1929, to pastor Martin …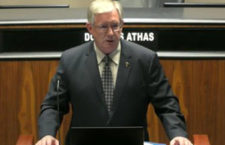 Mayor Douglas Athas tendered his resignation at the Tuesday, Jan. 9, Garland City Council meeting. He read his resignation letter which … Full article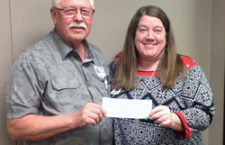 Showcasing the generous community that backs Garland ISD, two local organizations recently completed philanthropic acts to support students and staff. The Lions Sight and … Full article
A school meal renewal is happening in GISD, thanks to the district's Student Nutrition Services Department. With new menu items, Texas-grown produce and seasonal …
Garland ISD helped spread holiday cheer and showed its generous spirit during the district's annual canned food drive. Thanks to the efforts of students …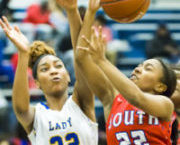 The scores below are for boys and girls high school varsity basketball games played Jan. 12 and Jan. 16. Friday, … Full article
Scores for the Jan. 5 and Jan. 9 high school boys' and girls' basketball games, …
Photos by Roger Mathis, www.mempics.com Scores for the Tuesday, Jan. 2, boys' and girls' …
Health/Safety, Business, Police/Crime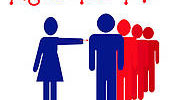 This season's flu outbreak, now being called an epidemic, continues to spread throughout …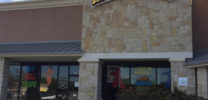 Bricks & Minifigs® celebrated its grand opening at 5250 State Highway 78, Suite 300 in Sachse, …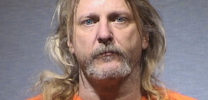 On Jan. 3, shortly after 8 p.m., the Garland Police Department responded to …

The National Committee for Quality Assurance has announced 29 practices in Texas that …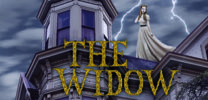 Join Garland Civic Theatre for our 50th Anniversary Season!  GCT was founded in 1968 and is …

Garland offers a variety of entertainment choices with theater productions at both the …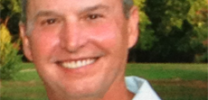 Larry Nolan passed away at his home in Colleyville, Texas, on Sunday, Nov. …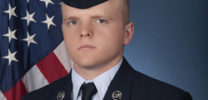 U.S. Air Force Airman 1st Class Colby C. Kendall, graduate of Roweltt High School, completed basic military …
Proposed revisions to City Charter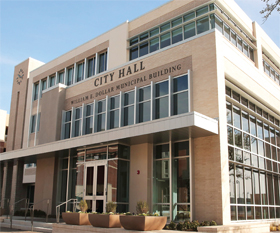 The Garland City Council appointed a Charter Review Committee to review the City Charter. The council seeks public input on the committee's proposed revisions. The council must finalize the proposed revisions by the end of January in order to put the Charter Amendments on the ballot for the May 5 election.
A public hearing will be held at the end of a special Capital Improvement Program budget meeting already scheduled for Saturday, Jan. 20, at Chit Hall, 200 N. Fifth St. The CIP presentations are expected to continue through lunch time, followed by the City Charter public hearing.
Here are links to the proposed revisions:
Video of presentation to Council, Jan. 8, 2018
PowerPoint from presentation to Council
Redlined version of proposed revisions in Charter document
Links to additional resources:
Watch City Council Meetings live on CGTV
Watch past City Council meetings
For additional information, contact the Office of the City Secretary at CitySecretary@GarlandTX.gov or 972-205-2404.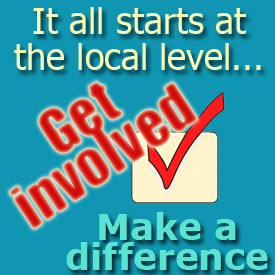 City Council elections coming in May
Interested Garland residents may file for a place on the May 5, 2018, City Officer General Election ballot for the offices of Council Districts 1, 2, 4 and 5. The Texas Secretary of State has published the election calendar for 2018, which can be accessed along with candidate packets on the Garland City Secretary's page at GarlandTX.gov. Packets may also be picked up at the Office of the City Secretary, 200 N. Fifth St.
A potential candidate must be a registered voter, reside in the city of Garland and in one of the districts above. Garland requires the city secretary's office prepare petitions before a candidate filing for office. Anyone interested in candidacy must submit the required documents to the city secretary's office before the filing deadline of Friday, Feb. 16. Garland's council members are elected to two-year terms and are limited to three consecutive terms. A list of acceptable forms of photo ID is available at DallasCountyVotes.org, or call the city secretary's office at 972- 205-2404. Check the city secretary's page at GarlandTX.gov for updates.