Garland Civic Theatre has announced the lineup for the 2017-2018 season – which is the organization's 50th year of providing quality theater. To commemorate the anniversary, GCT is extending a special offer when you renew or purchase season tickets. All season tickets will be $80, which is a $50 discount off the usual price. You'll also receive tickets to a bonus production of Dracula The Musical. To order season tickets, call 972-485-8884 or email garlandcivictheatre@yahoo.com. More information: www.garlandcivictheatre.org.  The season's productions are: Agatha Christie's A Murder Is Announced;
And Miss Reardon Drinks a Little; Dracula The Musical – special free bonus production included in season package; In-Laws, Outlaws, and Other People (That Should Be Shot); The Widow – a special United States premiere!; The Savannah Sipping Society; and The Fantasticks.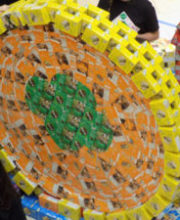 What many don't know is that empty Girl Scout Cookie boxes are … Full article
Plano Senior High School is using a book entitled "The School of …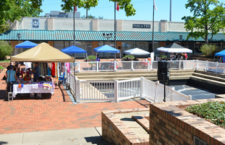 The city of Garland has again been cautioned about a "cart-before-the-horse" approach to designing the Downtown Square's central portion before the … Full article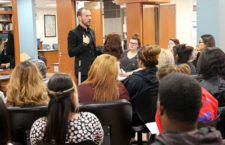 South Garland High School cosmetology students recently received a hands-on lesson from one of the area's best stylists. Salon owner and L'Oreal professional artist Joshua … Full article
Garland ISD Interim Superintendent Deborah Cron called a special workshop of the board of trustees to discuss problems and potential solutions to the over-budget …
Julia Yost, Armstrong Elementary School fifth-grader, competed in the Ford Fast Track Races held October 2016 at the Curtis Culwell Center with Girl Scouts …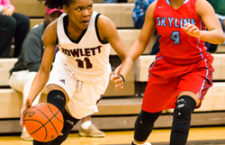 The South Garland High School Colonels boys' basketball team defeated Richardson High School Tuesday, Feb. 21 to take the district 10 … Full article
At just 12 years old, Lyles Middle School student Carly Gates is already building an …
Sachse High School held a celebration in conjunction with National Signing Day Wednesday, Feb. 1. …
Health/Safety, Business, Police/Crime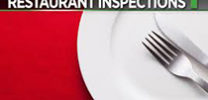 The city of Garland Health Department conducts weekly inspections of establishments where food …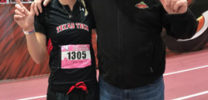 Family first isn't just a casual phrase for Texas Roadhouse Managing Partner Robert Hinton of Garland. …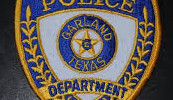 The Garland Police Department has divided the city into 26 districts, numbers vary …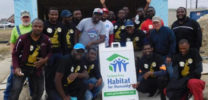 Sometimes it takes a village to build a home – and sometimes it …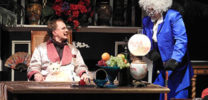 Garland Civic Theatre's production of "The Servant's Last Serve" is filled with laughter, making it the …

Garland offers a variety of entertainment choices with theater productions at both the …
Garland City Council regular meetings are on the first and third Tuesdays of each month at 7 p.m. at City Hall, 200 N. Fifth St. Council work sessions are on the Monday immediately preceding the regular council meeting at 6 p.m., also at city hall. These meetings are available online as live webcasts or on-demand video.
For more information, click here or call 972-205-2000.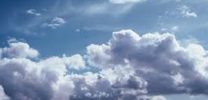 December 13, 1940 – February 17, 2017 Terrence Overton Moore Sr., 76, …
Garland native Pfc. Jacob G. Boerner, along with three other Marines and two Sailors were recently …
You won't want to miss…
Downtown Square Redesign
Meeting – Thursday, Feb. 23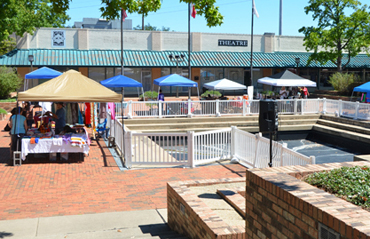 The city of Garland will host a public meeting to discuss the downtown square and how it can be a key part in the continued revitalization of downtown. The future of the buildings on the east side of the square, often referred to as the Crossman Block, will be discussed as well.
The meeting will be 6 p.m. at the Garland Central Library, North Meeting Room, 625 Austin St.,  Garland, Texas 75040
More information: Planning & Community Development Department – 972-205-2445.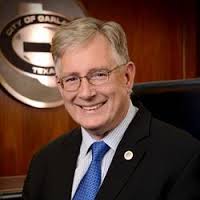 2017 State of the City Address by
Mayor Douglas Athas – Monday, Feb. 27
This event will be held at the Atrium, 300 N. Fifth St. during the Garland Chamber of Commerce February luncheon.
Registration is required and the cost is $40 for Chamber of Commerce members and $50 for non-members. Visit GarlandChamber.com for details and registration.
The 2017 Garland State of the City Address will air live on-demand at GarlandTX.gov and on CGTV at 7 p.m. Monday night with several rebroadcasts during the week. Visit GarlandTX.gov or watch CGTV Channel 16 (Time Warner Cable/Spectrum), Channel 44 (Frontier) or Channel 99 (AT&T U-verse).
Save the Date – April 29
Make plans now to participate in the 2017 Earth Day activities and celebration. Loads of free fun and services. More details to follow later.