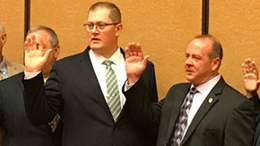 Garland FD driver/engineer elected TSAFF officer – Brandon Day was elected secretary/treasurer of the Texas State Association of Firefighters. The association represents 168 firefighter associations with more than 14,000 members and lobbies on their behalf at the Texas Capitol.
MetroPCS offers free school supplies – Event will feature remote broadcasting from local radio stations. Garland event is Friday, Aug. 25 – 5 p.m. – 7 p.m. – 3338 Broadway, Ste. 426. Includes backpack, pencil bag, ruler, pencils, pens, glue stick, eraser, folder, crayons, spiral notebook.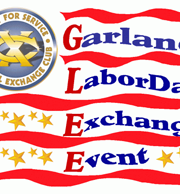 The 72nd Labor Day Parade and festivities are presented by the Noon … Full article
The world's largest amateur boxing tournament was held recently at the Silverstein …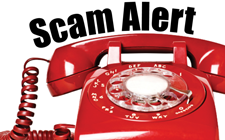 Several city of Garland commercial utility customers have received scam phone calls threatening utility disconnection and attempting to collect payment. On … Full article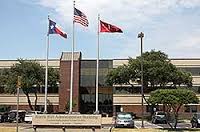 The Garland ISD board of trustees held a board meeting July 25, special meeting Aug. 7 and work session Aug. 8. Some highlights from … Full article
Since opening its doors in 2013-14, the district's GRS Giving Place has helped hundreds of students receive necessities in order to pursue success. Serving …
As summer break draws to a close, it is the perfect time to start preparing for the busy back-to-school season. Get ready for a …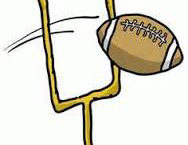 The Garland ISD Athletic Department will begin selling 2017 football season tickets Monday, Aug. 14. Tickets will be sold at the Williams … Full article
Nominees for the Gale Fields Outstanding Senior Athlete award were recognized at the recent Garland …
The Garland Sports Hall of Fame, a nonprofit organization formed in 1986, recently held its …
Health/Safety, Business, Police/Crime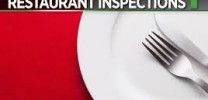 The Garland Health Dept. conducts weekly inspections of establishments where food is served.  …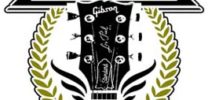 Lucas Cervellini, a former comic book artist, said that he wasn't meant to be a tattoo …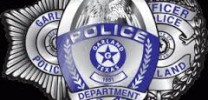 On Aug. 14, at approximately 8:45 p.m., GPD officers responded to the area …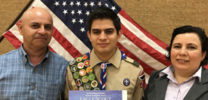 Agustin Gasperin, 18, son of Augustin and Ana Gasperin, of Garland, received the …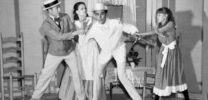 Garland Civic Theatre is proud to celebrate its 50th anniversary during the 2017-18 season. Since 1967, …

Garland offers a variety of entertainment choices with theater productions at both …

Clear the Shelters Day Aug. 19
Find your perfect match on Clear the Shelters Day, 9:30 a.m. to 6 p.m. Saturday, Aug. 19. During this time, Garland Animal Services will join animal shelters across North Texas to waive pet adoption fees in an effort to find homes for hundreds of pets across the Metroplex. Garland pet adoptions will take place at the Abe J. Tuggle Animal Shelter, 600 Tower St. and at the Garland Pet Adoption Center, 813 Main St. Last year's event resulted in record-breaking adoptions. See a list of participating shelters, adoption policies and other important information at ClearTheShelters.com.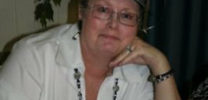 August 25, 1952 – August 07, 2017 Cindy was called home to our …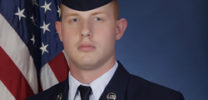 U.S. Air Force Airman Roswell M. Hudson III graduated from basic military training at Joint Base San …
Garla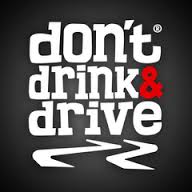 nd police increase DWI patrols for Labor Day holiday…GPD will step up Driving While Intoxicated patrols from Friday, Aug. 8 – Sunday, Sept. 3. Patrols will be active during nighttime hours. The increased patrols are funded through a TXDOT grant that targets DWI and Driving Under the Influence by Minors. Officers may apply for blood search warrants for drivers who refuse to consent to giving a specimen of breath or blood when arrested for Driving While Intoxicated related offenses. So far in 2017, GPD has recorded 206 alcohol related driving arrests. MADD reports that in 2016 in Texas, 987 people were killed in alcohol related vehicle crashes.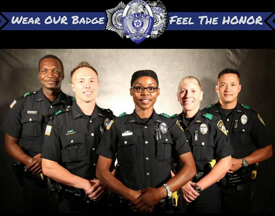 Garland PD accepting applications…GPD is accepting online applications for police officer recruits through 5 p.m. Friday, Oct. 6. Click here to see eligibility requirements and apply. Call 972-487-7358 with questions or email GPDRecruiting@GarlandTX.gov. Watch GPD's recruitment video here, or click here to see what's it's like to go through the police academy.
You are invited to join the fight against neuromuscular diseases…Once again Matthew's Raiders will take the victory lap at Globe Life Park (Tex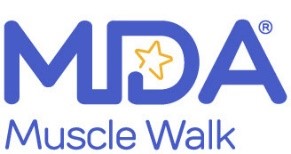 as Rangers) in the Dallas-Fort Worth 2017 MDA Muscle Walk! This year our team is walking to honor all of those who suffer from neuromuscular diseases. You are invited you to walk with us Sept.16. Donations are being accepted to support our participation. Over the last 13 years, Matthew's Raiders has raised more than $42,000 for the MDA. Join the fight to defeat the 43 neuromuscular diseases that affect people of all ages right here in our community. These funds help MDA provide services such as wheelchair purchase and repair, braces, summer camps and scientific research seeking treatments and cures. Questions:  okcanoe@tx.rr.com.  Information: http://www2.mda.org/goto/M-Raiders
Show the world we are #GarlandProud – Garland is a great community… one we're proud to be a part of! Help spread the word about the many special aspects of Garland and what makes this a great place to live, work and play. Share your #GarlandProud stories,
pictures and videos on our social media pages using the hashtag #GarlandProud. Help us design a #GarlandProud T-shirt, too! Anyone who has Garland connections and is proud of our community can enter. A panel of judges will select finalists, then the public will choose their favorite. The winning entry will receive a $100 gift card and a framed copy of their design. Submit an entry form and your artwork to GarlandProud@GarlandTX.gov by 5 p.m. Aug. 31. Contest rules are available on the form.