Warranty programs:  You may have received mailings urging you to obtain a warranty plan or other coverage for water/sewer service lines that serve your home (portion owned by you, from city's meter to your home).  Such ads may suggest that the program is being offered in conjunction with the city.  The city does not sponsor or endorse these programs.  If interested in obtaining such coverage, carefully review coverage, considering (1) actual risk of needing repairs; (2) expense of coverage (bearing in mind that such plans may rely on automated payment deductions from your bank account, with automatic yearly renewal (that will keep you obligated to pay unless you actively seek to terminate coverage); actual coverage documents (which may contain exemptions and limitations) opposed to company's ads; and company's financial viability – whether it will be there to pay if you make a claim.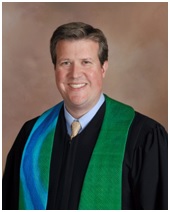 The coming of Christmas and the New Year always has people thinking … Full article
Just after 1 a.m. Saturday, Nov. 25, the Garland Fire Department responded …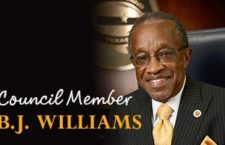 District 4 Council Member B.J. Williams received Bronze and Silver level certificates at the National League of Cities (NLC) University's Continuing … Full article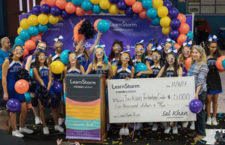 Students at Jackson Technology Center for Math and Science were recently rewarded for taking and dominating an online learning challenge. The campus was named … Full article
Garland ISD has earned local, state and even national honors for its excellent fine arts programs. But the district is now receiving international attention. …
Garland ISD boasts exceptional staff all across the district, but two in particular have received special recognition. Wendy Williams and Melody McAllister were named …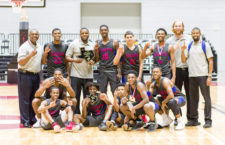 The Garland ISD high school varsity girls' basketball district season started Friday, Dec. 8, with wins for The Lady Eagles of … Full article
The Sachse Mustangs were defeated by Pflugerville Hendrickson High School in the quarter-final round of …
Naaman Forest High School senior Braden Yates could hardly believe it when he became the …
Health/Safety, Business, Police/Crime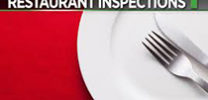 The Garland Health Dept. conducts weekly inspections of establishments where food is served.  …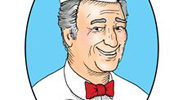 Cheri Stigler, owner of Paw Paw's Sweet Shop in downtown Garland, has more than 30 years' …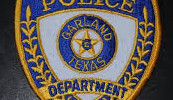 On Dec. 12, shortly after 6:30 p.m., the Garland Police Department responded to …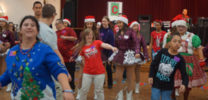 Channel 11 recently honored Kristal and Dean Davis, founders of the Special Ones …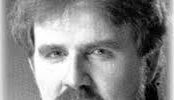 After bringing more than 50 stunning productions to the Granville Arts Center stage, Garland Civic Theatre's …

Garland offers a variety of entertainment choices with theater productions at both …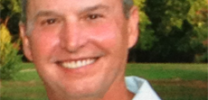 Larry Nolan passed away at his home in Colleyville, Texas, on Sunday, Nov. …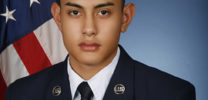 U.S. Air Force Airman Manuel D. Saucedo graduated from basic military training at Joint Base San Antonio-Lackland, …
City's Christmas holiday hours, services: Dec. 24-26
City of Garland offices, 

libraries

, 

recreation centers

 and 

senior centers

 will be closed for Christmas holiday Dec. 24-26. Senior centers will be closed Saturday, Dec. 23. City offices and facilities will reopen Wednesday, Dec. 27, during normal business hours. The recycling center, transfer station and C.M. Hinton Jr. Regional Landfill will be closed Saturday, Dec. 23 and Monday, Dec. 25. There will be no disruption in trash, recycling or brush and bulky collection during the holiday; however, to ensure thorough and timely service, have carts and material out and ready for pickup by 7 a.m. Click 

here

for collection schedule for your area.
City offices and facilities will be closed for New Year holiday Monday, Jan. 1. There will be no disruption in trash, recycling or brush and bulky collection Jan. 1.