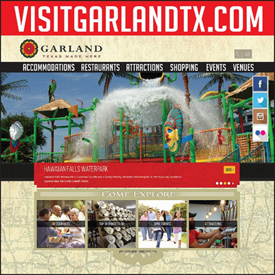 Looking for ways to celebrate the holidays or make the most of the weekend? VisitGarlandTX.com is the way to explore everything our city has to offer! Browse event calendar, watch streaming videos, sort restaurants and retail by category and/or location. To browse on the go download Visit Garland Texas app!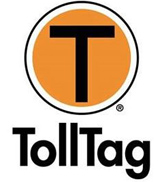 Garland Tax and Revenue Recovery Department is selling TollTags at Duckworth Utility Services Building, 217 N. Fifth St. The city will issue TollTags for new accounts only. Learn more here.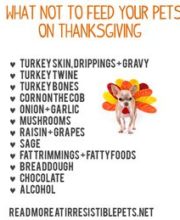 Thanksgiving is a special holiday, but it can carry some hazards for … Full article
Friday, Oct. 20, the Dallas-based chicken restaurant, Golden Chick, held two check …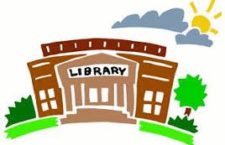 The Nicholson Memorial Library System has announced its schedule of activities for December and it includes holiday fun. Children's crafts, … Full article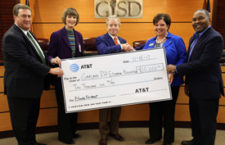 Educators in Garland ISD have an extra reason to give thanks this holiday season. The AT&T Foundation, along with the help of Senator Don … Full article
Following a five-month search process, Garland ISD is proud to announce its new superintendent, Dr. Ricardo López. The district's board of trustees named him …
Saturday, Nov. 4, was a red-letter day for Garland Independent School District as a large group gathered to celebrate the opening of the Gilbreath-Reed …

Photos submitted by Roger Mathis, www.mempics.com and Brad McClendon, www.bhmimages.com and Joe Diehl, www.jbdphotos.com. Four of the Garland ISD high … Full article
Photos submitted by Roger Mathis, www.mempics.com and Brad McClendon, www.bhmimages.com and Joe Diehl, www.jbdphotos.com. …
Photos submitted by Roger Mathis, www.mempics.com and Brad McClendon, www.bhmimages.com and Joe Diehl, www.jbdphotos.com. …
Health/Safety, Business, Police/Crime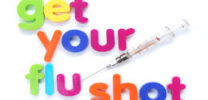 Flu season has started and getting a vaccination shot now could save you …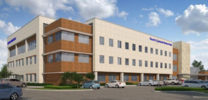 Garland has approved a deal that will result in the development of a $25 million North …
The Garland Police Department responded to a gunshot wound call in the 3500 …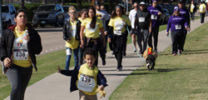 On Oct. 28, Achievement Center of Texas, a nonprofit center for children and …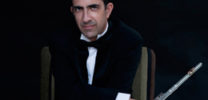 Garland Symphony Orchestra continues its 2017-2018 season "Vienna, City of Music!!" Nov. 17. No other …

Garland offers a variety of entertainment choices with theater productions at both …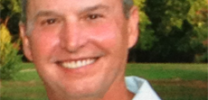 Larry Nolan passed away at his home in Colleyville, Texas, on Sunday, Nov. …

U.S. Air Force Airman Cameron E. Schneider graduated from basic military training at Joint Base San Antonio-Lackland …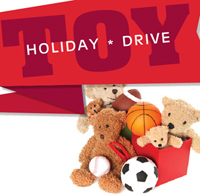 Garland Fire Department Toy Drive
The Garland Firefighters Association and Garland Fire Department are collecting new, unwrapped toys for their annual toy drive beginning Nov. 24. Toys will be collected at all 11 Garland fire stations and during Garland's Christmas on the Square event. Firefighters will deliver toys to local children. More info: Jerry Click at 903-513-4393.
Spring Creek Preserve: It's for the birds
Birds' Christmas Trees are available for trimming in Spring Creek Park Preserve at 1787 Holford Road, Garland. The members of The Preservation Society of Spring Creek Forest have set aside many Eastern Red Cedars for youth groups to bring biodegradable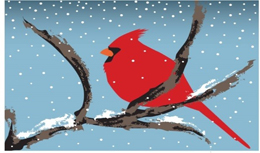 bird feeders to decorate these living holiday trees. The decorating will be from 10 a.m. until noon Dec. 2. Materials on hand for FREE. Guided walking tours of the natural areas by the Holiday Trees will be available from 10 a. m. until 11:30 a.m. All tours should be completed by noon. The morning's planned activities are making bird feeders. If you bring ornaments for the birds from home, they should be biodegradable and ready to hang. For recipes visit http://www.springcreekforest.org.
Dear Editor,
My school, Armstrong Elementary, honors veterans. This Veterans Day it has been 73 years since our soldiers fought on Omaha Beach to defeat the Germans and on Iwo Jima to beat the Japanese. I helped start an organization, State Funeral for World War II Veterans, to help honor these veterans. My Godfather, Walter Ehlers, was the oldest Medal of Honor recipient when he died three years ago. Today, only four of his friends who have the Medal of Honor from World War II are still alive. I hope everyone will help us convince the President to have a big state funeral in Washington DC for the last one who dies. Uncle Ehlers's four friends were privates, corporals and sergeants. Nobody of these ranks have ever had a state funeral.  I think it is time they did. Please write to the President and ask him to make this state funeral happen. Or, go to our website www.worldwar2salute.org to e-sign the petition and help a 4th grade girl honor our country this Veterans Day.  Thanks, Rabel
Permits required for home improvements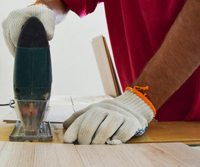 The city serves homeowners with a variety of services, including building permits and inspections for common home improvements. Permits are often required for home repair or renovation projects including plumbing systems, re-roofing and carports. If you're unsure if project requires a permit, call 972-205-2300 before starting the work.