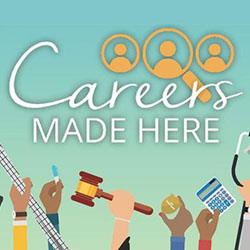 Check out city's new careers webpage…The city of Garland strives to engage, recruit and hire bright, innovative and caring individuals who have a passion to serve our community. With that concept in mind, we've launched a new careers page to enhance the candidate experience and attract top talent. The webpage includes videos, benefits information, job postings and more. Check it out at Careers.GarlandTX.gov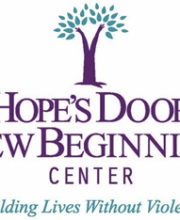 Thursday, Oct. 12, Hope's Door New Beginning Center hosted a candlelight vigil … Full article
Garland writer Jeff Hampton had already set his newest novel in Port …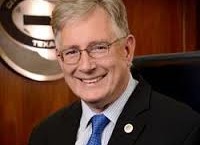 Mayor Douglas Athas announced his plan to step down at the Oct. 17 City Council meeting and said that he will … Full article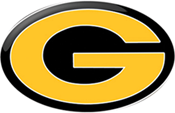 The 2017-18 school year is just one month in, but Garland High School is already in competition mode. The Owls started preparing for … Full article
Garland ISD Trustees named Dr. Ricardo (Rick) López as the lone finalist for the district's superintendent vacancy at its Oct. 10 work session. López …
One hundred Girl Powered Workshops to take place around the world in a global initiative focused on making robotics reflective of the diverse society …

Photos submitted by Roger Mathis, www.mempics.com and Brad McClendon, www.bhmimages.com and Joe Diehl, www. jbdphots.com Week seven of Garland ISD high … Full article
Week six of the high school football season ended with the Sachse Mustangs and the …
Photos submitted by Roger Mathis, www.mempics.com and Brad McClendon, www.bhmimages.com This week marked the beginning …
Health/Safety, Business, Police/Crime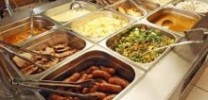 The Garland Health Dept. conducts weekly inspections of establishments where food is served.  …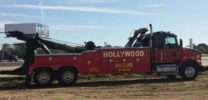 The Initiative for a Competitive Inner City (ICIC) and Fortune announced yesterday that a Garland–based company …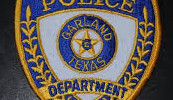 The Garland Police Department has divided the city into 26 districts, numbers vary …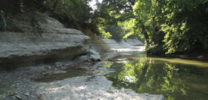 The Preservation Society for Spring Creek Forest has lots of great opportunities planned …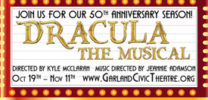 Join Garland Civic Theatre for the 50th Anniversary Season! Garland Civic Theatre was founded in 1968 …

Garland offers a variety of entertainment choices with theater productions at both …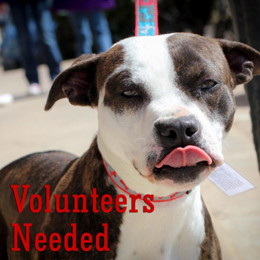 Volunteer at Pet Adoption Center
Give your time to a pet in need by volunteering at the Garland Pet Adoption Center, 813 Main St. The center is staffed entirely by volunteers who provide service to customers and care for the animals. Volunteers must be at least 14 years of age, and a short orientation is required before volunteers can sign up for shifts. Learn more here.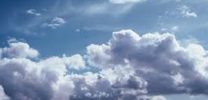 Services for Billy Dwight "Dood" Carver, 63, of Grand Saline, are scheduled for …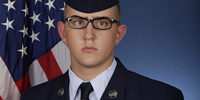 U.S. Air Force Airman Micah J. Paul graduated from basic military training at Joint Base San Antonio-Lackland, …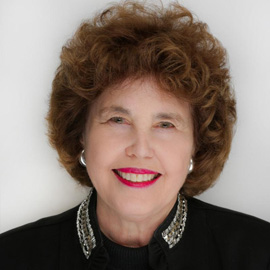 Patty Granville recognized by Dance Council of North Texas
Patty Granville, namesake for the City of Garland's Granville Arts Center, will be recognized during the 2017 Dance Council of North Texas (DCNT) Honors from 3 to 5 p.m. Sunday, Oct. 29. Granville will receive the Mary Warner Award for Service in Dance for her longtime support of the local dance community. Purchase tickets for the 2017 DCNT Honors at TheDanceCouncil.org.
Sales tactics focus on drinking water
The Garland Water Department warns residents to be cautious of companies that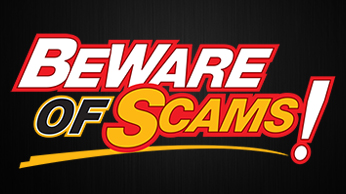 advertise water testing. Garland Water Utilities continuously monitors and tests our drinking water, and the water continues to be rated "superior" by the Texas Commission of Environmental Quality. If you have questions about your drinking water, always turn to your local water department. Learn more by calling 972-205-3210.
Hispanic Heritage Festival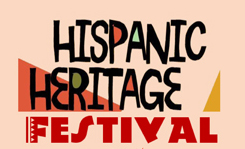 10/14/2017, 10 a.m. – 2 p.m. –  Hollabaugh Recreation Center, 3925 West Walnut Street in Garland. Come out for Hispanic Heritage Festival at Hollabaugh Rec Center. This event for the community includes live music, free food, bounce slides, inflatable kid zone, face painting, gaga pit, bubble balls, craft tables and more! We will also be giving away kids bikes, whitening teeth kit and a TV! Come out and celebrate Hispanic heritage with the entire community!